Background Story
Primitive Tattoo Shop is the pride and repletion of veteran tattoo artist Marc Pinto. Marc is a renowned tattoo artist in Perth and the founder of Primitive Tattoo since 1997. The parlor specializes in tattoos ranging from Japanese Techniques to Indonesian, fine Oceanic to Aboriginal art.
Marc also researched on the indigenous tattoos of Borneo, back in 1997 and continues his research every six months. For his research, he had to visit tribal areas where art of tattooing has evolved from generation to generation. The tattoo culture is something that is handed down for generations through tribes and elders.
Tattoo art is an ageless tradition handed over for generations across the world. While tattoos to the naked eye may appear to be the same, however each tattoo has its unique style, technique, culture and meaning. Primitive tattoo merges the latest technology with classical tools to offer best tattoo art experience.
Each Tattoo Artist is a Professional
Marc lead a team of highly talented and experienced tattoo artists , having a combined experience of 93 tattooing years. Each tattoo artist has an in-depth knowledge of art and helps newcomers to find their niche, like Marc. Choosing the design is much easier when you have a professional to help out. And that's where Primitive Tattoo's team stands out from the others.
Primitive team goes through a great length to ensure that every client is happy with the outcome. They advice on the best designs, best techniques, and the procedure. Therefore, it helps the customers to overcome the discomfort associated with getting a tattoo for the first time.
The Passion Continues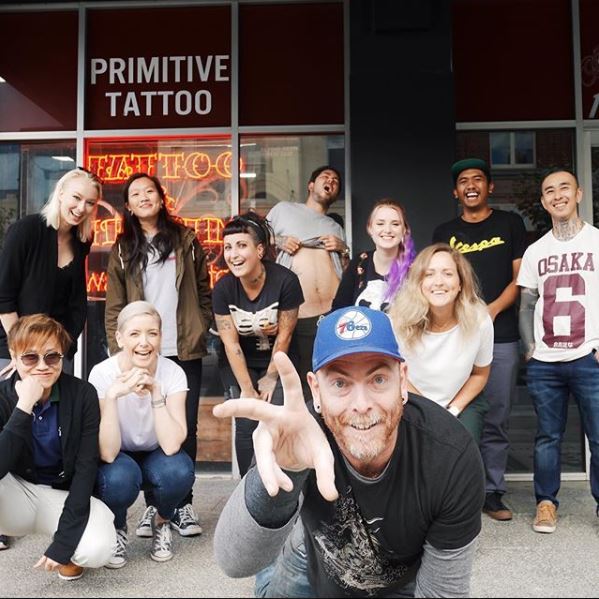 Primitive Tattoo continues to stand as a testament to the fact that passion and art in the tattoo industry go hand-in-hand. Marc continues to work with a selected group of clients at his shop, along with a team. Each of whom has dedicated their lives to this unique and wonderful art. The body art speaks for itself as it continues to garner attention.
If you wish to have a tattoo or learn about it or perhaps want to watch artists at work, the Primitive Tattoo is the place to be. Above all, it is a place where many enthusiasts continue to trust with their bodies for custom tattoo design.