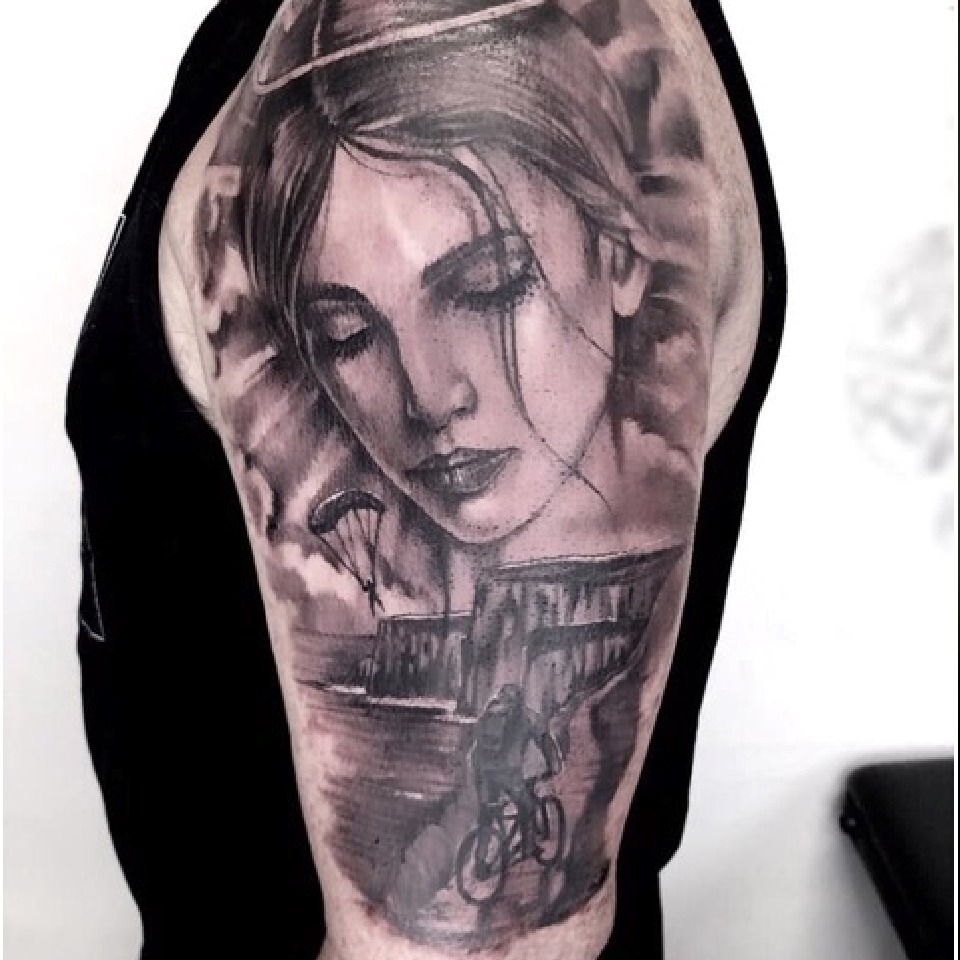 Commemorate your loved one with the best Portrait Tattoo in Perth:
Portrait tattoos are one of the most difficult styles of tattooing known to all for eye-catching designs. Though it is a tattoo style within realism tattoo, they both don't refer to the art of making an image of a human face. If you have a desire to get inked the most extravagant looking tattoo, then portrait tattoos in Perth are your all-star option. Portrait tattoos are a difficult proposition but while doing perfectly, it looks truly enviable. If you want to know the unique feature of this tattoo, you'll end up finding out the distinct intricacies. However, for the finest artwork, the tattoo should be inked by an expert artist. We, the best tattoo artists in Perth, can represent this form of art in an extremely meaningful way.
The most important feature that sets portrait tattoo apart from all the contemporary style is its life-like look. Not only that but also a strikingly realistic depiction is there to create a special 3-D effect. The versatility of design also helps it become popular among tattoo enthusiasts. However, for this intense artwork, you must consider visiting the best tattoo shop in Perth.
Artistic creativity plays a significant role in Portrait Tattoo
Before heading towards a tattoo shop for the best portrait tattoo, choose the design of the tattoo. Portrait tattoos are typically the best way to memorize someone or something extremely special in your life. With this work of art, profound respect and affection can be depicted outstandingly. Apart from the other styles of tattoos, this is a fantastic way to showcase one's emotion as well as passion. When your emotion congregates with the creative craftmanship of a proficient tattoo artist, it reaches a level beyond your imagination. However, for absolute perfection, both time and patience are necessary.
At our tattoo shop, our highly expert tattoo artists can represent the design on your body with a minute detail that will make you get astonished. Being the custom design tattoos shop in Perth, you'll be welcomed to share your personal preferences with us. Though the color and black-and-white both types of portrait tattoos are popular nowadays among the tattoo lovers, yet sometimes, the tattoo artists recommend black and white background to enhance the beauty of the design and make it look like real. Anyway, there's nothing to get worried about the representation of this special work of art as we are renowned for creating the best black and grey tattoo in Perth.
Be it a Portrait tattoo, Mandala tattoo, Japanese Tattoo, Handpoke tattoo, Koi tattoo, Dragon tattoo, Realism tattoo, Realistic tattoo or Black and Grey Tattoo, our creativity, and artistic magnificence will touch your heart. Being one of the most eminent tattoo shops in Perth created and inspired by the celebrity tattoo artist Marc Pinto, we use advanced equipment to perform the inking process with absolute perfection.
Unlike the other styles of tattooing, Portrait Tattoo needs quite a long preparation including stenciling from the original image and then lining, layering and filling in great detail. For this, performing this style of body art takes many hours of concentrated work. But, in the end, your patience will make you achieve a great reward. So, schedule your appointment at our tattoo shop today to experience our artistic excellence for portraying the best Portrait tattoo.