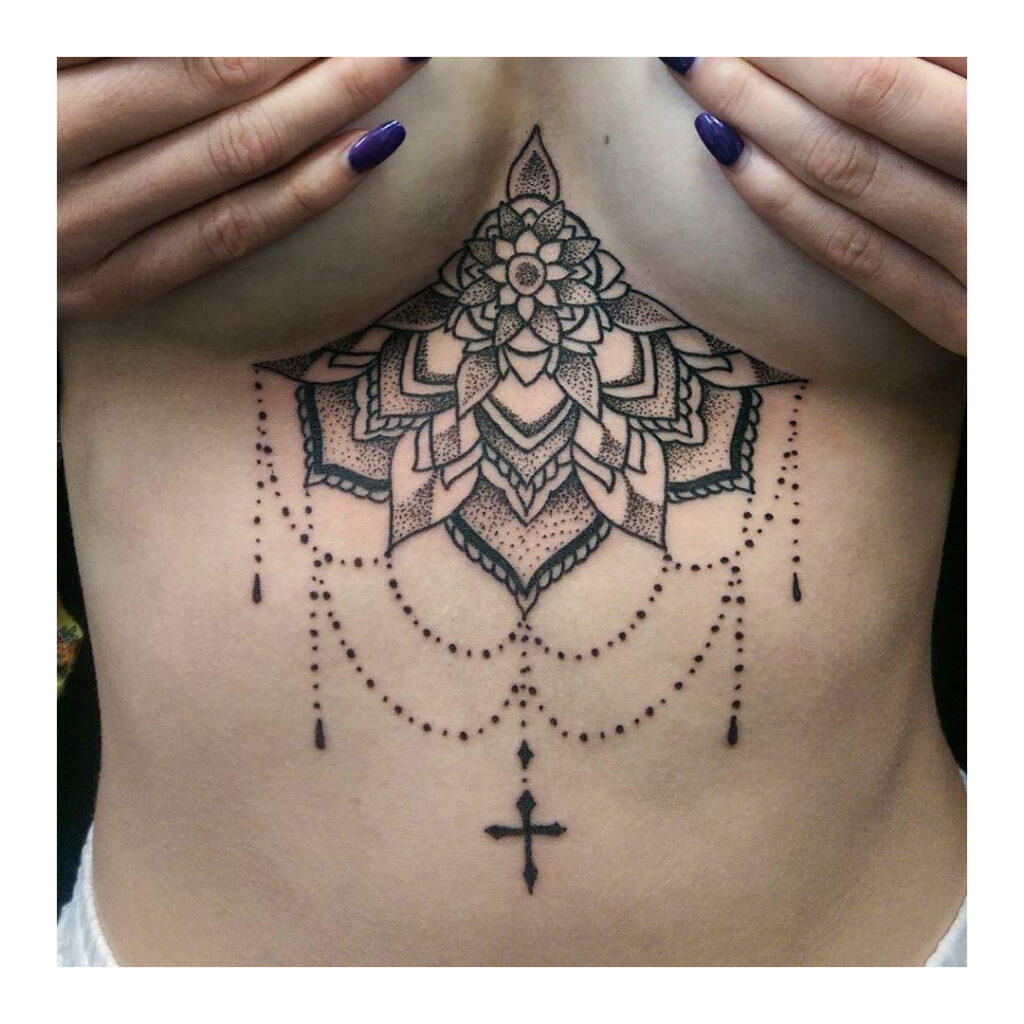 Art of Mandala Tattoo in Perth:
Mandala is the inheritance of the Sanskrit word known as 'Circle'. In the tattoo industry, Mandala Tattoos in Perth is composed of varied shapes and symbols that emanate from the center outwards in a circular design. The meaning of a Mandala Tattoo reflects the balance, eternity and perfection of the tattoo artist such as Petra, a Mandala Tattoo Specialists. The art of Mandala Tattoo reflects its unique design and architecture that imitate the sense of harmony. From countless tradition, Mandala Tattoos reflects the artwork of Hindu, Buddhist and Christian religions.
Mandala Tattoos emulates a period of creativity, powerful existence, and a symbol of deeper connection with the self and universe at large. This tattoo art combines the floral and circular symbolism that represents the femininity and blossoming of life. With different tattoo art forms available in the market, Mandala Tattoo is one of the most popular tattoo artforms that reflects distinct geographic designs. These tattoos are mesmerizing in their format and tend to reflect the spirituality in greater depth.
Mandala Tattoo Design:
According to Mandala Tattoo expert, Petra of Primitive Tattoo shop in Perth believes these tattoo art-form are generally built on symmetry. The core design of tattoo art can be based on one's specific idea and design architecture. The construction of the tattoo requires a skilled and professional tattoo artist who can take into account the angle of design and work on the number of points on the Mandala. Most of the Mandala Tattoo designs and arrangements in Perth have risen to an extent in the modern era with its roots back to the Tibetan Buddhist cultures. This Mandala Tattoo design features captivating details that are nurtured with vibrantly rich colors.
If you want to get a Mandala Tattoo in Perth for your own, Primitive Tattoo Shop is the best place to get it done. It is the best tattoo shop in Perth. Mandala Tattoos look great when it's done on the chest, sternum, arms and back. For placement of larger Mandala Tattoos, flat surfaces are very much required. Here at Primitive Tattoo Shop, we find it interesting to fit the Mandala at certain silhouettes of your muscle to make it more alluring and eye-catching.
Process of making Mandala Tattoo:
Tattooing an art this fine requires years of dedication, professionalism, and tools more than the usual. Our custom design tattoo shop possesses some of the best Tattoo artists in Perth who are capable of delivering you with some intricate and meaningful designed Mandala Tattoos. These tattoo art are featured in different vibrant colors and various tribal patterns. Apart from Mandala Tattoo in Perth, Primitive Tattoo Shop offers you with Japanese Tattoo, Dragon Tattoo, Koi Tattoo, Hand poke tattoo, Best Black and Grey tattoo, and many more.
So, wait no longer & get your very first Mandala Tattoo in Perth from Primitive Tattoo Shop's Mandala Specialists Petra as this art form has stood the test of the time and will continue to evolve further. It gives the body of the wearer a new beginning by featuring Mandala Tattoo art.