Best Tattoo Shop in Perth, Australia
The Primitive Tattoo shop is renown as being one of the best tattoo shops in Perth.
Our studio is a contemporary space that hosts a roster of Industry-best tattoo artists making Primitive an authentic hub of art and creativity.
We specialize in unique, original and custom tattoo designs offering modern or traditional methods and we welcome everyone who shares our appreciation for tattoo art.
At Primitive Tattoo, we aim to make your tattooing experience with us a positive and memorable one.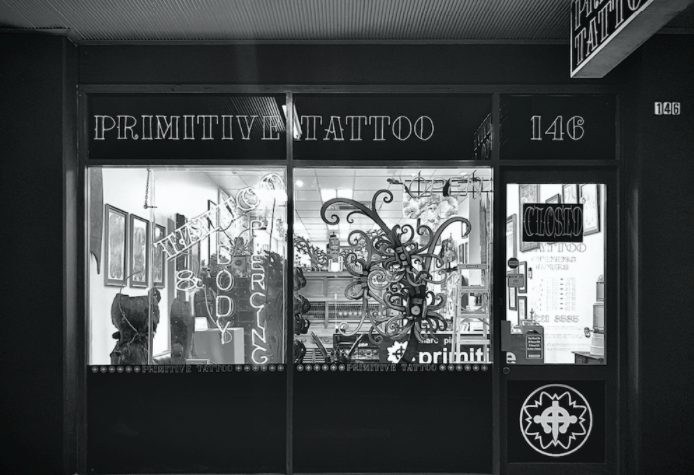 Custom Design Tattoo Shop & Tattoo Artist in Perth
Primitive Tattoo is one of the best tattoo shop in Perth and has been in business since 1998. Throughout the years, we've tried to come up with our own unique style. Our focus has always been to provide a wide range of unique custom tattoo design and we frequently dabble in different tones and textures. We also deal in classics and more elaborate tattoo designs, perfect for those who are looking for more than just simple pieces. Our delicate tattoo work, which feature traditional styles and captivating designs, have already helped us made our mark in Perth, and we strive to advance the art form even further. Having a deep understanding and respect for the tradition allows us at Primitive Tattoo Studio to blend the old school with the new, thereby allowing our craft to adapt to modern times. Ours is a versatile tattoo shop in Perth, and we take pride on our intensive mastery on all tattoo forms. Our team of expert & experienced tattoo artists are the best in Perth and are committed to providing you with the best art and custom tattoo design.
Why Choose Us?
At Primitive tattoo shop in Perth, we remain focused on integrity and quality, even as our team continues to grow and reputation. We are committed to artistic excellence and one-of-a-kind custom pieces. No matter how complex your vision is, we will turn it into a work of art, you'll proud to wear it forever. Our mission is to provide a superior, all custom, varied artwork to all a notable departure from common place tattoos seen at many places. Primitive Tattoo shop offers a positive and friendly environment. We've built a strong reputation and works toward providing a tattoo that you would show off for years to come. Our custom design tattoo shop in Perth is conveniently located and is here to meet your body art needs. Allow us to make your tattoo experience a comfortable and enjoyable one. Contact us now!
Pretty good shop!! Oz did a lovely job, perfect tattoo, exactly what i wanted. The girl at the reception was so helpful, i just explained her once what i would like to have, she made a design perfectly as i wanted; in just one go!! Price is normal too! What else do you need?😍 Just pop in there whenever u are confused to choose between tattoo shops! It's highly recommended. Thank you Primitive!☺️Jiya P
Two sessions down with Petra, and another to go 👍 tattoo shop is clean, lots to look at too. I actually fell asleep at one point 😆 thats how comfortable i was. Petra is very professional, kind and brilliant at what she does. Would definitely recommend to anyone.Kate Y
I cannot speak more highly of Primitive Tattoo's and in particular Marc Pinto, who I had my appointment with… From start to finish, I felt confident that Marc was going to produce something special! The gun Marc used seemed to also not be as painful as I would usually find and it looks like it has helped to make it better and healthier for healing.James B
I had my very first tattoo over here, and I am pleased with the design. Marc did a fantastic job, I just love it. He took near about 8 hours to complete after it was complete, I was completely blown away by the details and the finishing. Also, the place is very hygienic, highly recommended for those who want to surprise everyone with exceptional tattoo…will visit again for my second tattooRachel
Thank you Primitive Tattoo for the wonderful job. My tattoo is very beautiful and the experience was nice, You matched my expectation, you took what I offered to you and you worked your magic on it. Thank you once again for all you did…Martin
Great experience of having a tattoo from here…Marc Pinto is impressive, he is experienced and a great artist, his passion and dedication for his work will make you consider this place over and over again. I would recommend to anyone who will ask me about having a tattoo. Thank you very much Primitive Tattoo Studio.Brayden
Amazing work! Amazing environment…very friendly in nature…I would love to say that it is the right place to get a tattoo inked. I can assure you that guys here are simply fabulous, getting a tattoo from these guys is worth every penny spent… Would love to visit again.Steffan
Honestly can not recommend Primitive enough – all the staff are friendly and have great customer service! I got my first Tattoo from Petra in 2017 and have been hooked since! Her attention to detail, creativity and line work is mind blowing! I love all of Petra's work and would happily let her free hand tattoo anything on me! You wont be disappointed going to Primitive or getting a tattoo from Petra!TAMIKA W.
I cannot recommend enough that you should visit Primitive Tattoo for your next permanent piece of body art. It's my second time visiting the guys at Primitive Tattoo on Barrack Street and I walked out happier than I could ever imagine. I popped in-store for a consult but the team at the shop were more than accommodating and Damien managed to squeeze me in at the end of his work day. I came in with two reference photos and Damien jazzed it up to a completely different level. Taking a pen to layout the design freehanded with all of my favourite aspects of the reference photo, he went to work creating a design that absolutely blew my mind. With his placement ideas and shading, Damien took the time to add teeny little details that pulled the tattoo all together. The tattoo itself was more than reasonably priced for the level of artistry that went into his work and I'm truly blessed to have this piece of art with me forever. As for the rest of the team at the studio, everyone was beyond helpful, welcoming and overall created a positively warm and inclusive environment that I would recommend to anyone who is feeling anxious about their first tattoo. Even those artists whom were hard at work when I walked in made sure to flash a friendly smile while walking around the studio. Doesn't matter how big or small the tattoo is, the whole team is there to make sure that you have a great day and walk out with a big smile on your face. I'm so grateful for everyone there for making today's experience so positive and I look forward to visiting again for another tattoo soon. 🙂Ashlyn B
Got a perfect tattoo at reasonable price….plus the studio is very well maintained and has got a nice ambience…best place to get your dream tattoo…thumbs up..highly recommended to everyone seeking a great tattoo.Aaron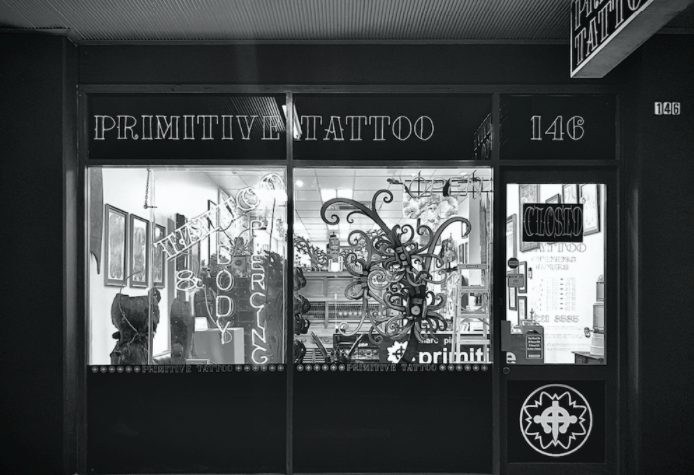 This error message is only visible to WordPress admins
Error: There is no connected account for the user 17841409342797545.